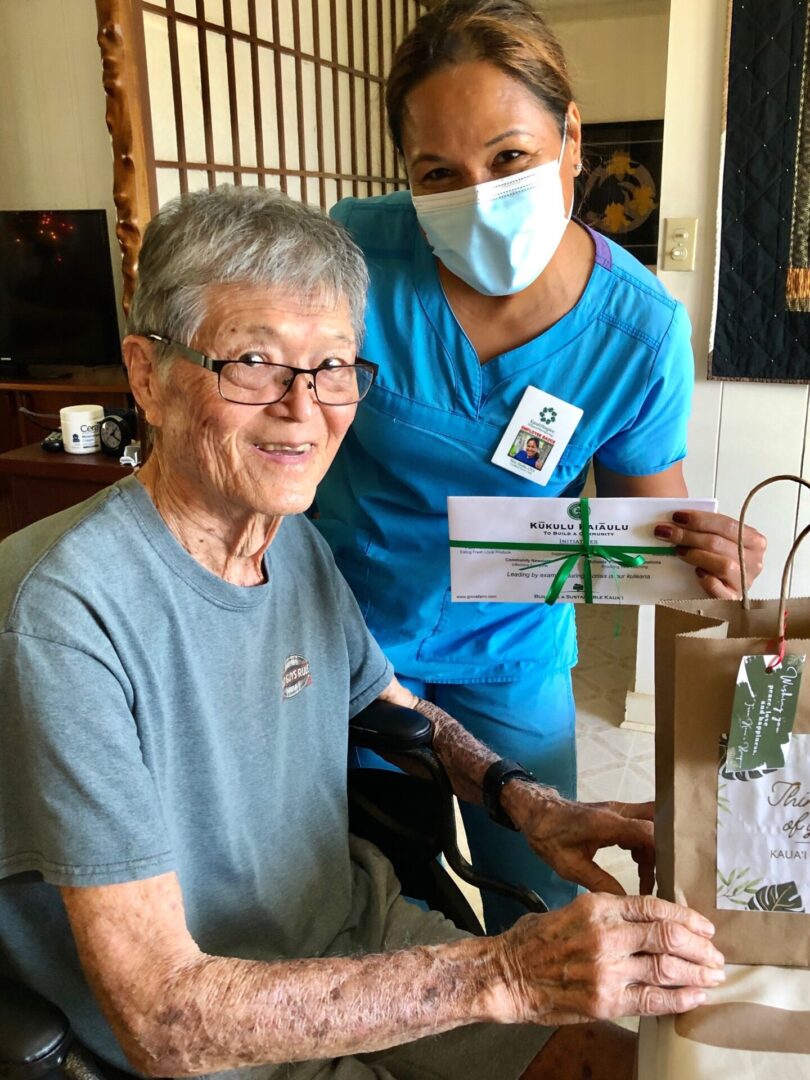 Mahalo for your interest in our organization.
Are you looking for a meaningful, rewarding work experience?
Employer that stands by it's values and supports your professional goals?
Our organization may be the place for you! Kauaʻi Hospice offers competitive wages based on experience. Employees are offered a comprehensive benefit plan to include health, dental, and vision plans, a generous paid time off program, 401K retirement plan, flexible spending plans and other voluntary benefits.
Interested in becoming a part of our growing team?
Please submit your resume and cover letter to [email protected]
Open Positions
When you join Kauaʻi Hospice, you'll become part of a talented and compassionate team dedicated to providing the absolute best hospice and palliative care to the communities we serve.

View Job Opportunities below.
Volunteering
Volunteering with Kauaʻi Hospice provides opportunities for you to engage in rewarding, meaningful work. There are many different volunteer roles, all of which help patients and their families get through a difficult time in their lives.
Kauaʻi Hospice is proud to be an equal opportunity employer
Our cultural environment is a balance of purposeful and spiritually-rich work with excellent rewards
based on providing extraordinary value.
In working one learns. Knowledge can be acquired by doing.