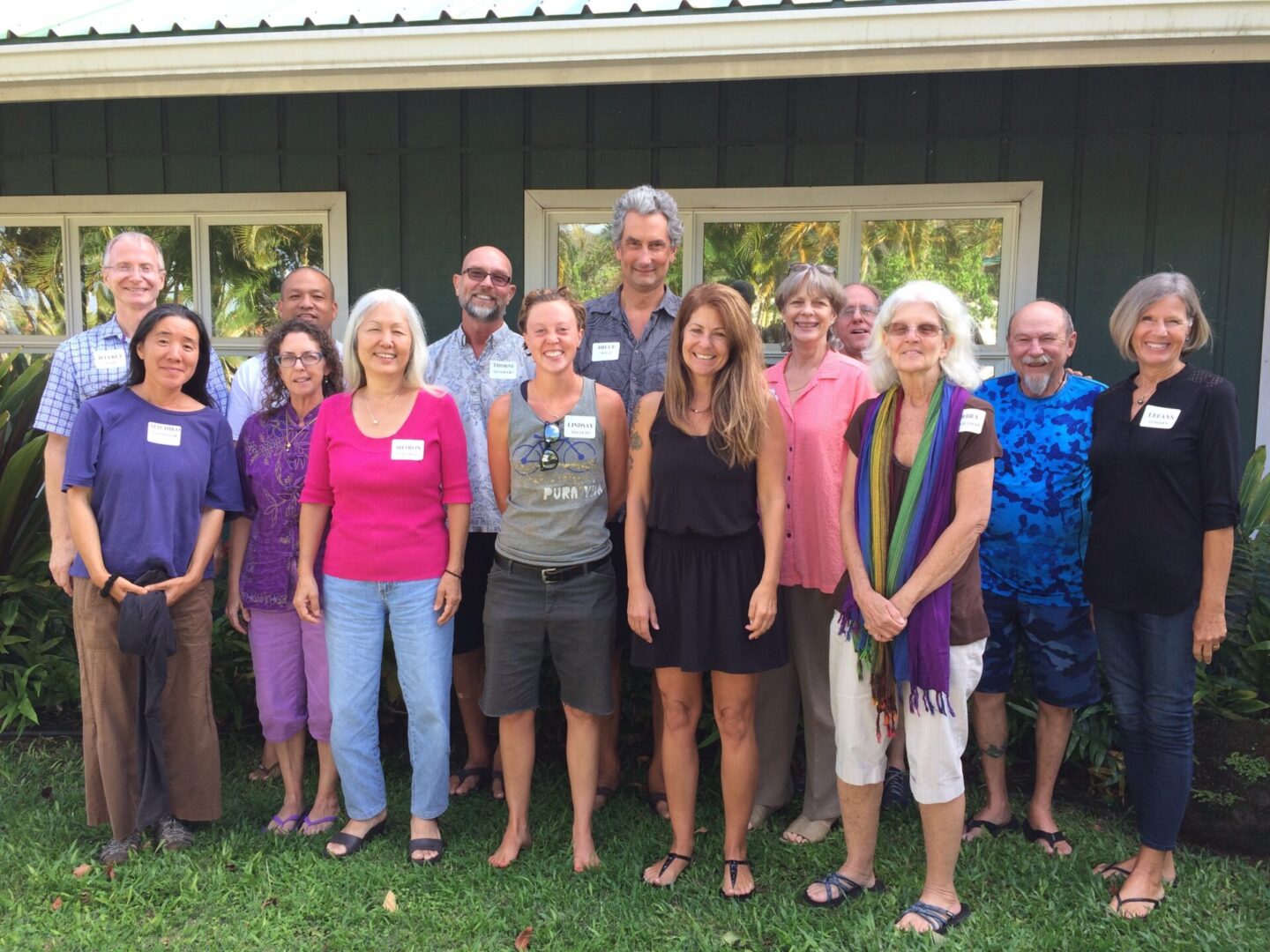 Patient Visitor Volunteer
Provides companionship, respite, chores, errands, and light physical care for patients and families.
Provides filing, computer data entry, typing, telephone, and bulk mailing support.
Educates the community about Kauaʻi Hospice and our services. Assists marketing and development staff at special educational or fundraising events such as community outreach presentations or benefit fundraisers such as the Concert in the Sky.
Provides continued support to Kauaʻi Hospice families through telephone calls and/or visits. May assist with bereavement support groups, memorial services, and children's bereavement activities.
Provides leadership to the organizations as a member of the Kauaʻi Hospice Board of Directors or other professional services such as notary, massage therapy, reiki, and healing touch.
Internships and Practicum
Available intermittently for nursing, social work, and continuing pastoral education students.
Becoming a Kaua'i Hospice Volunteer
Process
Complete our Volunteer Application
Interview with Volunteer Coordinator and complete required trainings and background checks
Orientation
Placement
Cultivating the Art of Listening

The Hospice Patient and Family

The Spiritual Pain of Dying

Religious & Ethnic Considerations

The Role of the Hospice Volunteer
Emotional stability and maturity

Sensitivity to the needs of the terminally ill and their families.

Commitment to the Hospice concept

Good communication skills (ability to practice active listening, interpreting verbal and non verbal responses)

Respect for the needs and rights of others

Ability to maintain confidentiality

Willingness to meet family's needs

Ability to accept supervision

Ability to work within a team framework

Knows own limits and seeks assistance when needed 

Successful incorporation of past losses into current life

No significant personal losses within the previous year
Maintain contact with the patient and family through visits and phone calls.

Provide emotional support to the patient and family through active listening, patience, and non-judgmental behavior.

Assist the Hospice Team in identifying the needs of the patient/family.

Notify staff immediately of any change in the patient's condition or family dynamic.

Assist in physical care as trained or as comfortable with (i.e., simple feeding, appropriate, limited exercise, back rubs, personal grooming, etc.)

Provide respite care for the family.

Provide supportive services as needed: transportation, shopping, babysitting, yard work, housework, etc.

Notify the team of the inability to meet any need.

Prior to providing any transportation, notify the Volunteer Coordinator or the Office Staff, so we may obtain a copy of your current driving abstract.

Act as an advocate, if requested, under the guidance of the Hospice staff.

Support the family immediately following the death, and you may attend the memorial service if you choose.

At the request of the Hospice Staff, be available to provide bereavement support during the year following the death.

Document family contacts and keep statistical information such as the number of visits, hours spent, and miles driven.
What can Volunteers do for You?
Companionship: Listen to stories and concerns of the patient and family; discuss items of interest; write letters for you; play cards or games; go for a walk, or just sit silently.

Provide Respite Care: Relieve family members who are caring for a loved one so they may be free to rest, work in the yard, and/or leave the home to attend to personal business.

Provide Comfort: Trained volunteers can assist with feeding, turning, transferring, and assisting with other simple patient care skills.

Provide Practical Support: Light housekeeping; laundry; errands, for example, picking up medication or grocery shopping.

Provide Transportation: Transport patient to doctor's appointment or just take the patient out for a ride.

Provide Bereavement Assistance: Volunteer may be assigned to a family to assist after the death of a loved one.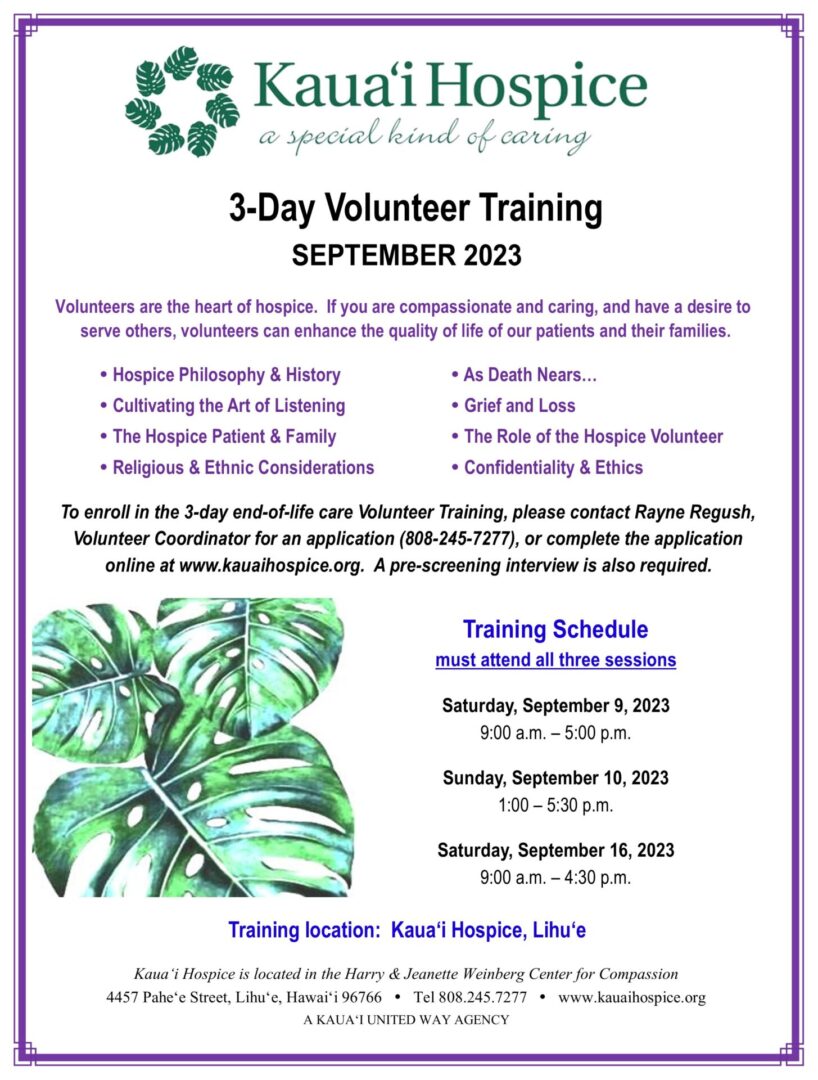 E ho`omanawanui! E ho`omau, e he`e nalu!
Be patient! Persevere, but go with the flow!